Welcome to my website!
Here you can find updated information on my workshop schedule and see new artwork. I am constantly adding new classes, new locations and new artwork, so please check back often!
I have just expanded my teaching to include on-line courses at Birgit O'Connors platform as well as Skillshare, so even if you are not in my area, you can still take classes from me!
My newest feature is my "Eva's Watercolor Tips & Tricks" page with short YouTube videos and downloads for you to enjoy and learn from.
You can contact me at: info@evanicholsart.com or call or text me at:
(530) 414-1289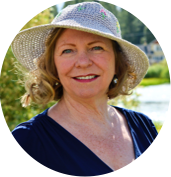 Please go to the bottom of this page for an interview with me!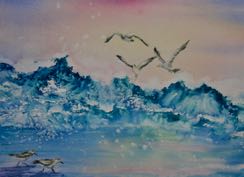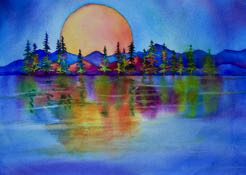 NEW *** NEW *** NEW!!
Learn to paint these watercolor paintings in my new on-line watercolor class!
I am very proud to announce I have just joined Birgit O'Connor Watercolors on-line courses as a guest instructor! Just click HERE to join!