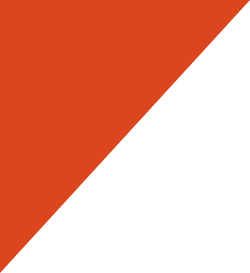 3-DAY WORKSHOP
2018 Dates TBD
PACIFIC GROVE ART CENTER
568 Lighthouse Avenue
Pacific Grove, CA
W/ EVA S. NICHOLS
Cost: $325.00 per Student
Watercolor and Pen & Ink Techniques –
Call or email Eva to book your spot!
Phone: 530-414-1289 Email: evanichols@icloud.com
Class Description: Are you looking for inspiration to create unique watercolors and push your limits of expression?
This is a combined studio and plein air workshop for students at all levels interested in watercolor techniques of a wide variety including pen & ink "doodles".
Through Eva's painting demonstrations and individual guidance, students will learn fresh ways to push the limits of what watercolors can be. She will also share her techniques for alternative methods of presenting your finished watercolor paintings without mat and frame.
Be ready to "break some watercolor rules"!
We will spend the mornings sketching and gathering inspiration at select locations in and around beautiful Pacific Grove on the Monterey Peninsula. Afternoons will be spent in the studio painting from our sketches.
If you are interested in deepening and expanding your watercolor horizons, loosening up, working on personal artistic development and having a great time in beautiful surroundings, you will enjoy this class.
In this workshop you may rely on your imagination, your on-site sketches, photos and other source materials. (We will explore the beauty of the Monterey Peninsula - sketchbook and camera in hand.)
Daily Workshop Schedule:
Friday:
10 AM – 1:00 PM Intro at PG Art Center – Studio Demo
1:00 - 2:30 PM Lunch Break
2:30 - 4:30 PM On-Site Demo and individual sketching session
4:30 - 5:30 PM Informal Critique and Social Hour
Saturday:
9 AM - 12 Noon On-Site Demo and individual sketching session
12:00 - 1:30 PM Lunch Break
1:30 - 4:30 PM Demo and studio painting session
4:30 - 5:30 PM Informal Critique and Social Hour
Sunday:
9 AM - 12 Noon On-Site Demo and individual sketching session
12 - 1:30 PM Lunch Break
1:30 - 3:00 PM Demo and studio painting session
3:00 - 4:00 PM Informal Critique and Evaluation