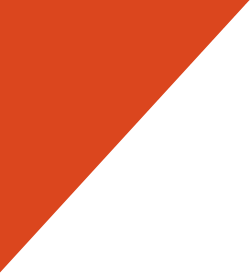 Painting in Paradise
Watercolor - Beyond the Ordinary
6 DAYS / 5 NIGHTS
WATERCOLOR WORKSHOP
Yellow Mountain National Park, Eastern China
w/ Eva S. Nichols
Workshop Dates: Fall 2019 TBD
*$100 Discount for non-painting Spouse or Friend
Call or email Eva to book your spot!
Phone: 530-414-1289 Email: evanichols@icloud.com
Workshop fee includes: Accommodations, All meals** All watercolor supplies.
Transfers from Huang Shan Train Station or Airport & return
Meals**: All meals (breakfast, lunch and dinner) are included in the workshop fee, excluding Coffee and alcoholic beverages, which are available at very reasonable prices.
The menu incorporates delicious, fresh local foods as much as possible and dinners will feature delicious Chinese dishes.
***Please indicate on your reservation form if you have any special dietary restrictions.
Getting to Beijing: Airfare to or from Beijing is not included. Please check Airchina from SFO, and Hainan Airlines from SJC or SEA for cheap airfares!
(Please note travel time and date change. Check Visa requirements & Vaccinations
****Entrance Fee to Yellow Mountain NP is not included in the workshop fee. Cost ±$100
Location: Huangshan Prefecture, Anhui Province, Eastern China, about 300 km (200 miles) west of Hangzhou and 500 km (300 miles) southwest of Shanghai. The scenic area is about 50 km (30 miles) north of Huangshan City.
Huangshan, also known as "Yellow Mountain" is known for its beautiful sunrises, ancient pine trees, and unique jutting granite peaks. It was named a UNESCO World Heritage Site in 1990 for its scenery and for its role as a habitat for rare and threatened species.
The mountaintops often offer fantastic views of the clouds from above, also known as the Sea of Clouds.
Huangshan's moist climate facilitates the growing of tealeaves, and the mountain has been called one of China's premier green tea-growing mountains.
Many Buddhist temples have been built there and, more recently, it has become a major tourist attraction, because of its scenic qualities, which has inspired artists since the beginning of time.
Accommodations: We will be staying at the new Huangshan-Hetianli boutique hotel in a little 1200 year old village called Xixinan. The hotel is owned and operated by Turenscape.
Staying here is a real 5 star experience. They grow all their own vegetables, all meals are created using fresh, local ingredients prepared by an excellent chef, and served by an attentive and doting staff.
Time spent here and in the village will be as rewarding as time spent on Yellow Mountain. Turenscape is dedicated to something they call "Wangshan Life". The "Wangshan" Lifestyle is bringing about a revolution in travel to China and around the globe. So all their facilities, including the architecture, landscaping and food, draw on the natural habitat and culture. Hectic, troublesome, crowded – are all words that will disappear from your mind.
The hotel manages to give you all the amenities of a 5 star hotel without destroying the environment or the village. The air here is clean and pollution free. A beautiful river flows by with picturesque canals creating tranquil and poetic scenery begging to be painted. You will enjoy your time here as much as you will enjoy honing your watercolor skills.
During our entire stay my good friend and fellow artist Chinese-American Ying Muncy, who is also the Head Professor of Art Design & Artistic Director for the Turenscape Academy, and her American husband Wade will take good care of us.
Class Description: Are you looking for an "off the beaten path" watercolor adventure? This fun, comprehensive workshop nurtures individual success and new ideas in truly breathtaking surroundings. Through Eva's painting demonstrations and individual guidance, students will learn fresh ways to approach watercolor. She will share her techniques for bringing expression and excitement to any subject that catches your imagination.
Eva will show you how to loosen up and achieve a wonderful balance between spontaneity and structure. She will teach you skills for color mixing directly on the paper, explore wet-into-wet, dry brushing, color changes, values, glazing, lost and found edges and negative painting and other experimental techniques to create freshness in your paintings.
Workshop Schedule:
Day 1
9:45 AM Take Train or Plane to Huangshan
3:15 PM Arrival at Hotel, Xixinan
3:30 – 6:00 PM Welcome – Settle In
6:00 – 8:00 PM Dinner
8:00 – 10:00 PM Program Overview/ Activity Selection
Day 2:
8: 00 – 9:00 AM Breakfast @ Hotel
9 :00 - 12 Noon Demo and individual painting session
12:00 - 2:30 PM Lunch – Free time
2:30 - 5:00 PM Demo and individual painting session
5:00 - 6:00 PM Cocktail Hour & Informal Critique
6:00 – 8:00 PM Dinner
8:00 – 10:00 PM Daily Wrap-up & Exhibit
Day 3
6:00-7:00 AM Breakfast @ Hotel
7:30-8:30 AM Bus to Yellow Mountain
8:30-11:30AM Take Gondola to the mountaintop
11:30 -12:30 Lunch.
12:30-14:30 more sightseeing.
16:30-17:30 Bus return to Hotel
6:00 – 8:00 PM Dinner
Day 4
8: 00 – 9:00 AM Breakfast @ Hotel
9:00 - 12 Noon On-location Demo & Sketch Time
12:00 - 2:30 PM Lunch – Free time
2:30 - 5:00 PM Demo and individual painting session
5:00 - 6:00 PM Cocktail Hour & Informal Critique
6:00 – 8:00 PM Dinner
8:00 – 10:00 PM Daily Wrap-up & Exhibit
Day 5
8: 00 – 9:00 AM Breakfast @ Hotel
9:00 - 12 Noon On-location Demo & Sketch Time
12:00 - 2:30 PM Lunch – Free time
2:30 - 5:00 PM Demo and individual painting session
5:00 - 6:00 PM Cocktail Hour & Informal Critique
6:00 – 8:00 PM Dinner
8:00 – 10:00 PM Wrap-up & Final Evaluation
Day 6
Morning Breakfast @Hotel Transfer to Huang Shan Train Station or Airport