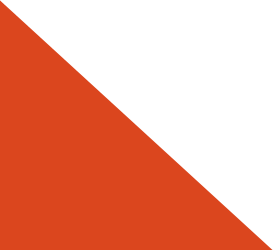 Painting in Paradise
Watercolor - Beyond the Ordinary
6 DAYS / 5 NIGHTS
WATERCOLOR WORKSHOP
Obervellach, Carinthia, Austria
with Eva S. Nichols
Workshop Dates: May/June 2020 TBD
*$100 Discount for non-painting Spouse or Friend
Call or email Eva to book your spot!
Phone: 530-414-1289 Email: evanichols@icloud.com
Workshop fee includes: Accommodations, Some meals**
Transfers from Himmelbauer & Mallnitz/ObervellachTrain Station
Meals**: All breakfasts & lunches and 2 dinners are included in the workshop fee, excluding alcoholic beverages, which are available at very reasonable prices.
The menu incorporates delicious, fresh local foods as much as possible and dinners will feature delicious local Austrian dishes.
***Please indicate on your reservation form if you have any special dietary restrictions.
Getting to Obervellach: Airfare to or from Austria is not included. Please check fares from your closest local airport for cheap airfares! I will keep an eye on good deals, once we get closer, and share them with participants!
Location: Obervellach, Carinthia. The village of Obervellach is situated in the beautiful Möl valley, and our accommodation is an old family mountain farm situated high above the valley with stunning views of the Möl valley.
Accommodations: The beautiful Himmelbauer farm is owned and operated by my Austrian in-law family members, and have been in the family for generations.
Please check out this link for details:
Class Description: Are you looking for an "off the beaten path" watercolor adventure? This fun, comprehensive workshop nurtures individual success and new ideas in truly breathtaking surroundings. Through Eva's painting demonstrations and individual guidance, students will learn fresh ways to approach watercolor. She will share her techniques for bringing expression and excitement to any subject that catches your imagination.
Eva will show you how to loosen up and achieve a wonderful balance between spontaneity and structure. She will teach you skills for color mixing directly on the paper, explore wet-into-wet, dry brushing, color changes, values, glazing, lost and found edges and negative painting and other experimental techniques to create freshness in your paintings.
Daily class schedule coming soon!
Reservation Form and Practical Information coming Soon!